I've decided to make my next 26 blog posts alphabet posts. Like titles in alphabetical order... haha it seems like a fun idea to me, and a little bit of a challenge. I'm also going to try and post 4-5 times a week during this challenge.
So here we go. Day One. A is for Addicted.
I am pretty much
addicted
to the following:
Dill-Pickles. (I love Boar's Head and Clausen's)
Soft-serve Chocolate Ice-cream Cones. (Especially from JCW's)
The Gate's (tv show)

Naps

French Fries (mm... Five Guys)
These Betsy Johnson Shoes... that have sadly been discontinued. Sad Day.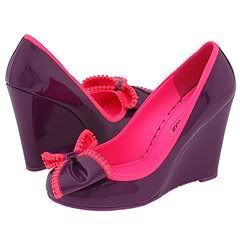 Vacation Dreams. (Paris, Disneyland,
Hawaii, Alaskan Cruise...)
& of course Nic. HaHa...
I feel like a silly prego lady.